9 one-day trips from Ho Chi Minh City to famous destinations
Day trips from Ho Chi Minh – one-day trips from Ho Chi Minh city to other places is information looked for by foreigners after discovering beautiful and animated. Where are attractive destinations in the Southern you can't miss? What are interesting things in there? How to move from HCM city to these places? … This post will provide you with detail and adequate information.
Cu Chi Tunnels
First, please come to Cu Chi Tunnels – a historical witness of the long and hard years of resistance war of the Southern people. It's about 70km from Ho Chi Minh city, Cu Chi Tunnels is a system of underground tunnels of about 250km long including infirmary, office, kitchen, … dug by Viet Minh during the Indochina War.
In here, when you go along small tunnels, you can feel more authentic about what happened in the past. Including Ben Dinh and Ben Duoc. In addition, you can also participate in mock paint gun battles, real bullets, camping, resting and eating at restaurants in the tunnel.
Means of transportation: Motorbike, car
Address: Provincial Road 15, Phu Hiep, Cu Chi, Ho Chi Minh City.
Price ticket: 70000-90000 VND per a foreign visitor with tour guide.
Mekong delta
The Mekong is a delta in the south of Vietnam, which is the biggest granary in my country. Mekong delta includes 13 provinces: Can Tho, Vinh Long, Dong Thap, Ben Tre, Tien Giang, Ca Mau…
When being here, visitors can go float market in Ben Tre, enjoy fresh fruits in the garden of locals. Rowing boat, dinghy and experiencing "floating" feeling in rivers, seeing the scenery, the surrounding trees to see the wonderful and pure nature. And don't forget to enjoy the repertoire of Don Ca Tai Tu – a signature of culture in the South-west region and taste local specialities.
Nowadays, a travelling tour in Mekong delta prices 500000 VND per person and car is the main vehicle to move there.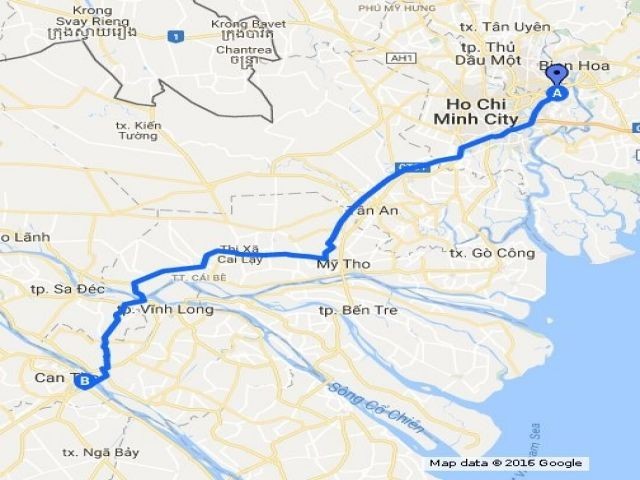 Can Gio
Can Gio or Monkey Island is a collection of small islands jutting out of the territory of Ho Chi Minh City. Ho Chi Minh. This mangrove swamp forest is home to hundreds of monkeys and crocodiles. Inside is Lam Vien Can Gio – the crocodile sanctuary is carefully fenced.
Coming here, visitors will experience the interesting feeling when feeding crocodiles, playing with monkeys, watching bats, fishing… In Can Gio, there is also a sea, but few people choose to swim here for hygienic reasons and many insects.
Prices ticket: 30000-35000VND/person. If you go by canoes, I'll pay 100000 dong for one.
Means of transportation: You can go by motorbikes of bus number 20 from Ben Thanh market and bus number 90 to enter Lam Vien area.
Vung Tau
Located about 120km from Ho Chi Minh City, Vung Tau is a popular tourist destination. Coming here, you will enjoy swimming in Bai Front, Back Beach. Visit famous landmarks such as the statue of God with arms, White Palace, Hon Ba, Lighthouse…
In addition, you'll have a chance to taste fresh seafood and specialities as Khot cake, fresh ice-cream, ray hotpot… In the evening, you can watch dog racing or come to beer club to relax.
Visitors always go to Vung Tau by carr or motorbike. If you go by car, your price ticket iss 80000-120000/person.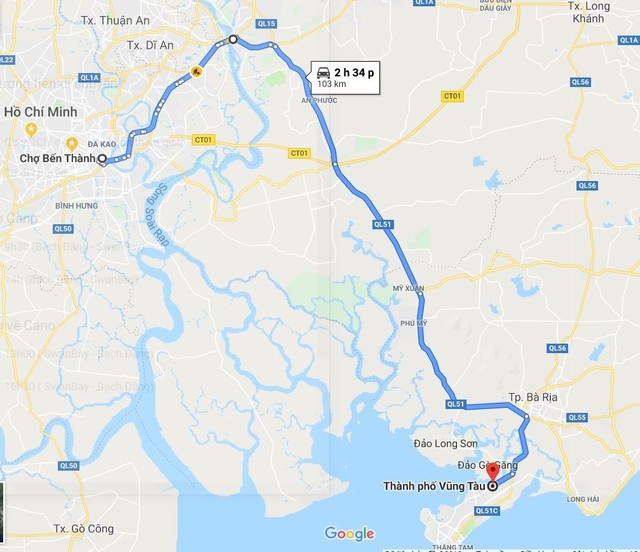 Cai Be
Not as immense as Cai Rang, Cai Be floated market in Tien Giang is smaller. The market opens at 3a.m, has many fresh goods: seafood, fruits, flowers…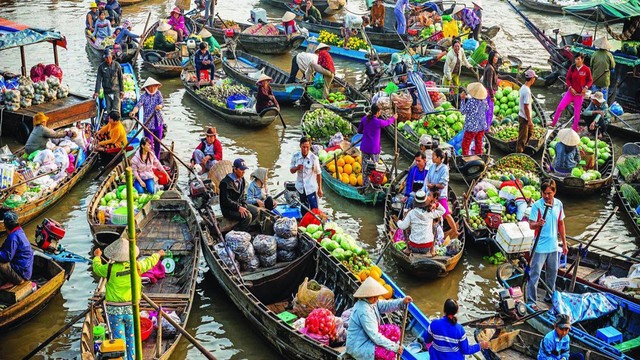 Coming here, visitors will experience the bustling atmosphere and can buy fresh fruits and chat with honest people. Do not forget to enjoy Cai Be tangerines! Tangerines here are famous for their delicious and sweet taste.
In addition, visitors can also visit a number of handmade pottery kilns, famous coconut candy and honey kilns. Not to be missed is Cu Lao An Binh, because there are fruit gardens full of colour and charm.
To come to Cai Be, you can go by car, bus or motorbike if you want to have the opportunity to admire the surrounding scenery along the way.
Ben Tre
The West is always a favourite place for many foreign tourists. Because this place has a simple beauty, sincere and equally romantic. In the West, there are features that are not available anywhere. In particular, Ben Tre is one of the Western provinces that you can't ignore.
Coming to Ben Tre, you will be travelling in fruit gardens, spoiled for enjoying special sweet fruits. Especially coconut – a symbol of Ben Tre. You will be able to drink fresh coconuts, eat coconut wax and visit coconut candy making facilities or coconut handicraft villages. Please buy a few as gifts, everyone will love it!
People often come to Ben Tre by car, but if you want to experience the feeling of going backpacking, you can also go by motorbike.
Addresses of some places you can visit in Ben Tre:
Con Quy: Tan Thach and Quoi Son communes, Chau Thanh district, Ben Tre province
Cai Mon fruit garden: Vinh Thanh commune, Cho Lach district, Ben Tre province
Lan Vuong tourist site: Hamlet 2, Phu Nhuan commune, TP. Ben Tre
When coming to the tourist area, visitors only need to hire Ba Ba shirt for 30000 dong to be able to immerse themselves in the charming West River and many interesting things.
Ba Den mountain
Ba Den mountain is a tourist attraction belong to Thach Tan commune, Hoa Thanh district, located about 11km from Tay Ninh town and 110km from Ho Chi Minh city.
From a remote view, Ba Den mountain looks like a "nón lá" capsize in a big delta. Ba Den mountain complex is 24 km2 wide, including 3 mountains: Heo mountain – Phung mountain – Ba Den mountain, of which Ba Den mountain is 986m high, the highest mountain in the South.
When visiting Ba Den Mountain, visitors can choose to walk or take the cable car. But according to our experience, you should buy cable car tickets up-direction and down-direction you should walk to experience the beauty of Ba Den mountain as well as buy souvenirs along the way down. Those who like thrills should not miss the slide here.
To go to Ba Den Moutain from Ho Chi Minh city,  you can choose to go by bus, car or motorbike.
Total fee for this trip is 300000vnd per person, which includes cable ticket 50000-70000 dong one turn.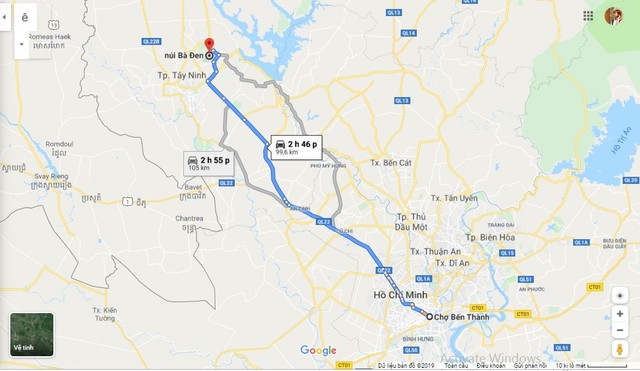 Cai Rang
Cai Rang is one of three biggest floated market in Can Tho, trading many types of fruits, agricultural produces and specialities in West areas. The market opens from early morning to 9 am. Each boat sells on type of goods. To know what this boat sell, you just need to look up the bamboo plant hanging product in front of each boat.
Tourists are always interested in eating fresh fruits in the floated market. Moreover, when travelling in Cai Rang floated market, tourists can make the most of pure atmosphere, cool river and listening to the boisterous sound of traders.
Going to Cai Rang floated market by tour, you need pay 70000 vnd per person for renting a ship. If you go to the fruit garden and noodle soup, it will cost an additional 20000vnd/hour.
To get to Cai Rang market, you can go by coach from Ho Chi Minh City – Can Tho lasting 3.5-4 hours or by motorbike along Highway 1, passing My Thuan Bridge. You can choose an airplane, you will fly from Ho Chi Minh City to Tra Noc airport.
Ho Tram
About 120km from Ho Chi Minh City, Ho Tram is a coastal strip between Binh Chau and Long Hai in Xuyen Moc District – Ba Ria Vung Tau. There is white sand, clear blue beach and not as noisy and bustling as other beaches.
You'll rest in a luxury resort with extremely beach view.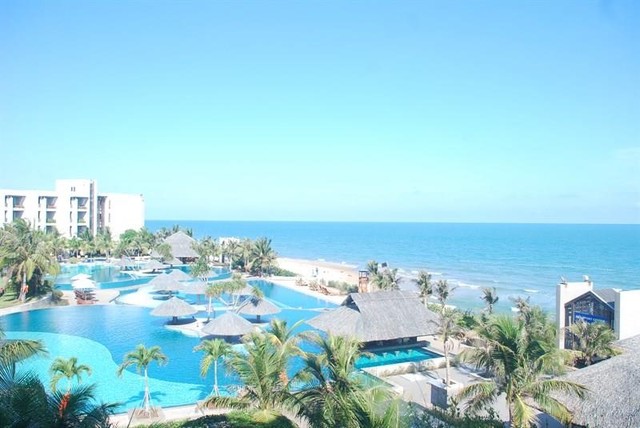 When coming to Ho Tram, tourists often visit the pristine Ho Coc beach with a beach longer than 500 meters. You can swim and enjoy the feeling of peace and relaxation under the cool blue ocean.
Or you can go to Minh Dam base in Long Dien district, about 150km from Ho Chi Minh City. Many people like the feeling of walking under the trees and listening to the birds, streams and admire the charming scenery when one side is a mountain hill, the other is an immense sea. When tired, you can rest and soak your feet in the cool stream.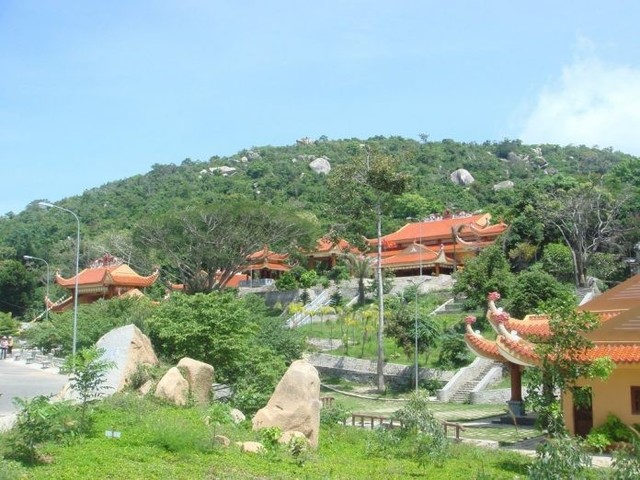 You can go to Ho Tram by car or if you choose to go by motorbike, you follow the direction of Highway 51.
Summary
Above are suggestions for day trips from Ho Chi Minh City. Ho Chi Minh – day trips from Ho Chi Minh for your reference. Hope they are helpful to you in the search process. If possible, do not miss any place because each place has interesting points and gives you unforgettable experiences.