The best adventure motorcycles for beginners
Today, the appearance of big motorcycles on the road is no longer strange to people as in previous years. The market for adventure motorcycles has also become very active as more and more people are pursuing this passion. In that context, picking a motorcycle which is reasonable in terms of price and features as well as the physique of the rider is very noticeable.
Beginner's guide to choosing a motorbike
Choose the right motorcycle
Motorcycles are divided into many types, each with different uses. Currently, the basic types are Sport-bike, Naked-bike, Cruiser, Touring, Sport-touring, Fazer, Naked-muscle, Street-fighter, Cafe Racer, Chopper …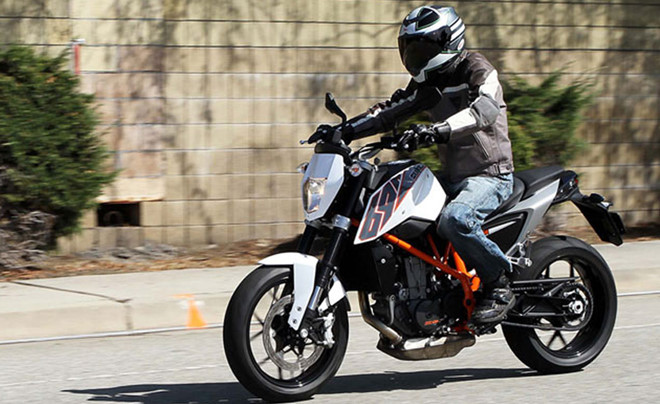 Research carefully to choose a bike that suits your physique and purpose.
They have different sizes, styles and characteristics. Therefore, you should research carefully to choose the model that suits your body and purpose.
Choose cylinder capacity
One of the biggest and most common mistakes of beginners is buying a bike that its performance is beyond their control and handling. For those who are new to this for the first time, it is not recommended to choose a motor vehicle exceeding 600cc. Such vehicles are only suitable for professional riders or experienced people.
Choosing a small-displacement bike will make it easier to control
So, the advice for you is to choose a low-capacity vehicle that is enough to ride. After that, consider upgrading to larger displacement vehicles when you become an experienced biker.
Choose the motorbike size
This problem is often overlooked by new players. In general, large-displacement vehicles are divided into several sizes. However, the difference is quite significant, giving riders different experiences.
You need to know about the parameters, size and saddle height to choose a bike that suits your body.
For example, based on the cylinder capacity of the Sportbike class, the size of the motorbike is also divided into large, medium or light. If you choose a Sportbike which is too big for yourself, you will have to lie down to drive. If you drive too long, it can lead to wrist pain. Besides, a large bike would make you extremely difficult to control when travelling on crowded streets. On the contrary, with an oversized Cruiser-bike, you will have to reach high and may feel tired, not to mention controlling it will be very difficult.
Choose according to user needs
Look carefully at the amount of distance you will ride each day. Ask yourself questions like: Is there a lot of traffic on the roads you take? How far is your adventure? What is the terrain like?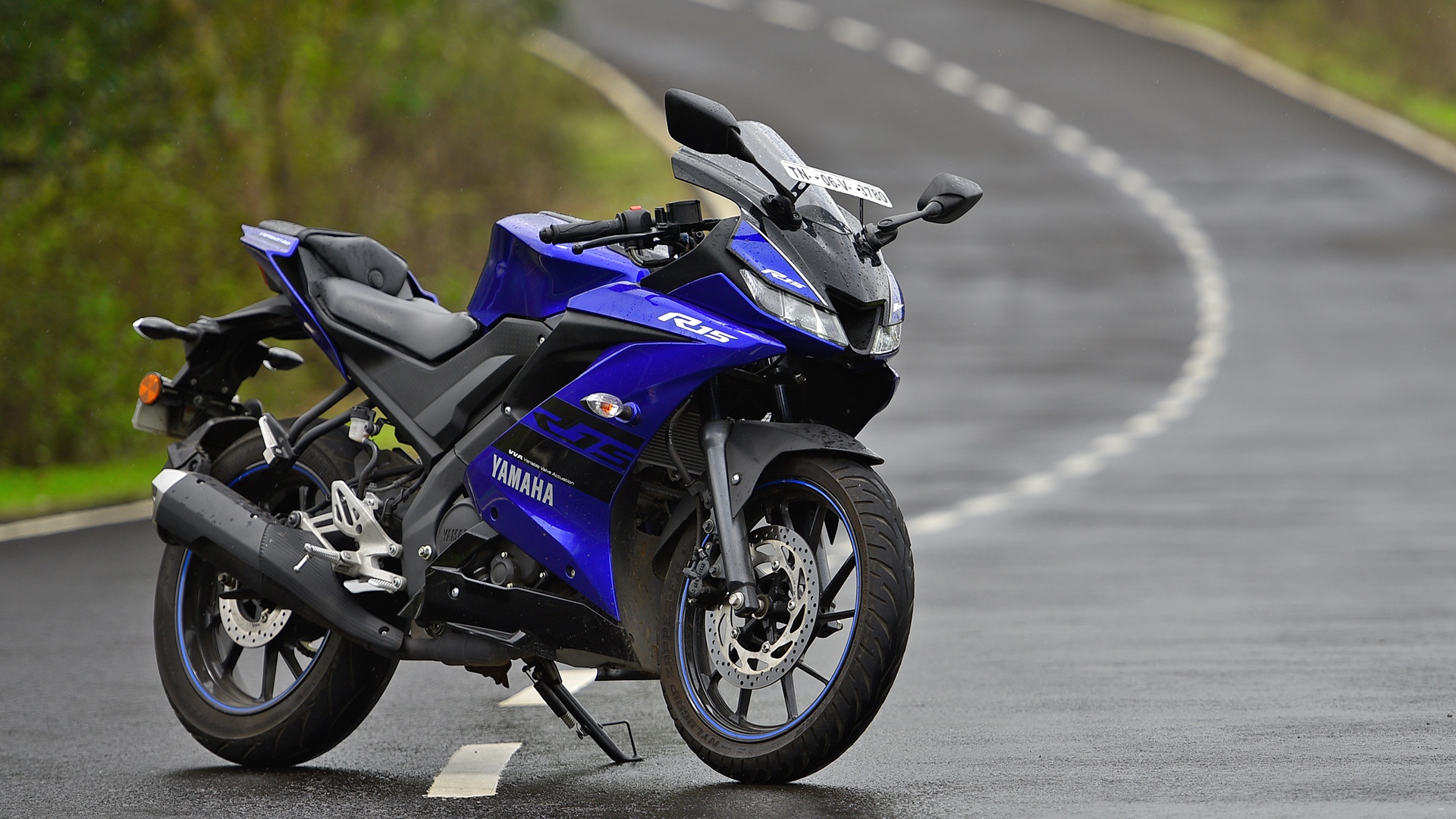 If you are travelling far or go off-road or backpacking, you will need a strong vehicle capable of crossing the terrain.
If you are travelling far or go off-road or backpacking, you will need a strong bike. However, if it is just a decoration for your hobby, a flashy bike would be the best. If you often drive in the street, you should pick a bike with a small cylinder capacity, lightweight frame, easy to control…
Choose an old or new motorbike
It is impossible to say which one is better because it also depends on your decision.
Each has its own advantages and disadvantages. For example, buying a new motorcycle will come with peace of mind about the quality and warranty. However, it also means that you will have to pay a large amount of money in exchange for that peace.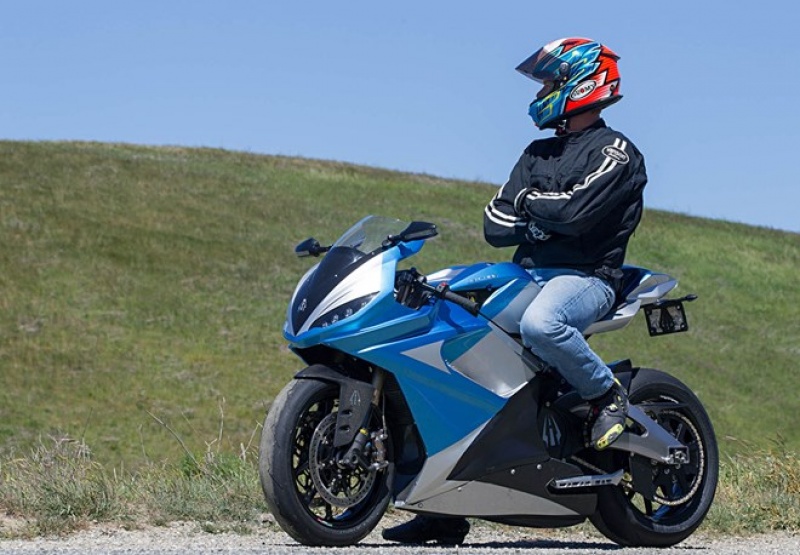 Consider your own condition to buy a new or used bike.
In contrast, used motorbikes are also cheaper because they have been depreciated a lot. However, in terms of quality, it is clear that an old bike cannot be as reliable as a new one. Equipment failure may occur, so the cost of it would be more expensive than the new one in the long run.
How to "take care of" a motorcycle?
After buying a motorcycle, you will also have to pay for other expenditures. They are gas, maintenance, and insurance to repair which is usually more expensive for large-displacement bikes than for regular ones. Besides, you have to buy a bunch of things to come with such as helmets, coats, gloves, protective gear or specialized clothes. All of them could cost you a lot of money.
Therefore, consider whether your long-term budget is enough to keep a bike like that or not. And if purchased, have a budget that is sufficient for emergencies.
Top 10 Best adventure motorcycles for beginners
BMW G310 R and G310 GS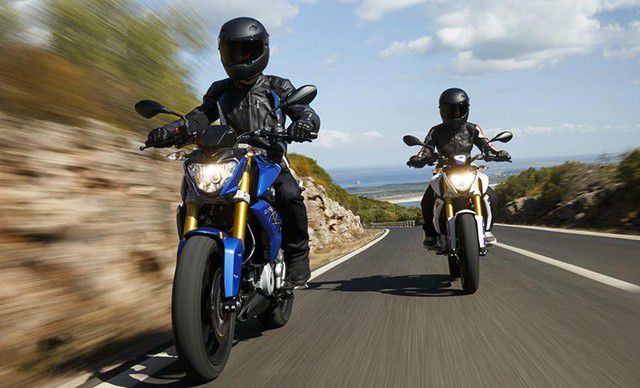 BMW G310 R and G310 GS
This is a model of the German automaker's ambition to attract new bikers to low-displacement motorcycles. The BMW G310 R and G310 GS are manufactured by BMW as an entry-level bike with a suggested price of around $ 5,000 to $ 6,000, making it easier for BMW motorbike fans to have access to more bikes. With a 313cc engine, the single-cylinder makes this model perfectly suitable for beginners. Still, it is enough to make you excited to turn the engine on. You will be completely satisfied with the perfection of these two models. Above all, it is worth the money you spend.
CSC Cyclone RX3
CSC Cyclone RX3
Next, we come to the CSC Cyclone RX3, which is the perfect adventure touring bike for a very reasonable price of around $ 4,000. Maybe you are still new to CSC (a brand from China), but it actually has good quality. The company equips the RX3 250cc engine block with an extremely strong frame.
Honda CB500F and CBR500R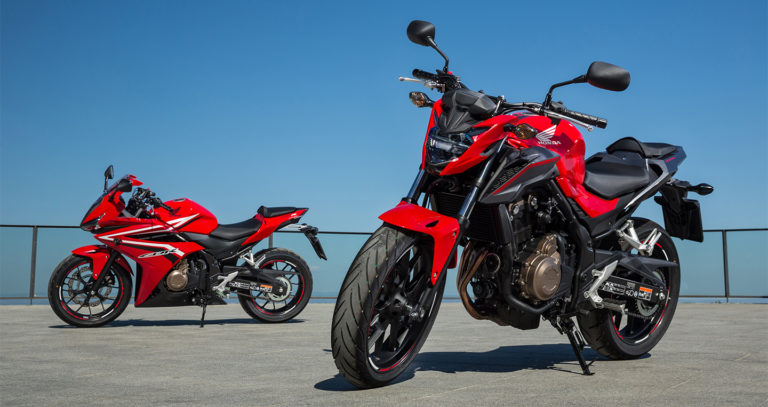 Honda CB500F and CBR500R
Coming in at number four on the list is the very familiar Japanese rival that is Honda CB500F and CBR500R. If you are a sportbike lover, you can choose the CBR500R. Or if you like the power of a naked-bike, the CB500F is a perfect choice. Both models share the same 43 hp – Dyno-certified engine block, which is enough for you to get acquainted with large-displacement motorcycles but also brings excitement to the driver. The bike is equipped with an anti-lock braking system ABS to increase driving safety. Also, the seat height at 780cm is very suitable for Asian conditions. Prices for these two models are starting from $ 6,099 for the CB500F and $ 6,599 for the CBR500R.
Honda NC750X
Honda NC750X
You may be confused with the Honda NC700X model. However, it has been distributed in the European market for some time and has just been distributed in other markets (typically in the U.S.). Perhaps, this bike is more suitable for experienced riders who want to upgrade bigger displacement. But through practical experience, this model is quite friendly and easy to control. In particular, the NC750X model has two versions. The traditional transmission bike includes clutches and gear shifts while the more advanced version is DCT (dual-clutch transmission). It allows you to change gears with the button on the steering wheel and set the Drive or Sport Mode automatically.
An especially interesting feature of this model is the storage box located in front of the fuel tank that increases the convenience for bikers. You can get this model with $7,999 for the regular one and $8,699 for the version equipped with a dual-clutch transmission.
Honda Rebel 300
Honda Rebel 300
Another candidate from the Honda brand is the cruiser-style Honda Rebel 300. Before that, Honda had never developed any rebel models like this one. Now, it proves that its ambition is to dominate the motorcycle market. Large-displacement motorcycles for newbies, especially those who love the style of the strong, aggressive and stylish Cruiser. You can own this stylish car for about $4,900. Or you could consider the Honda Rebel 500 model for a little more than $6,099.
Kawasaki Ninja 400
Kawasaki Ninja 400
At the 5th place, we have the newly launched model of Kawasaki brand which is the Ninja 400, replacing the predecessor model Ninja 300. Though this is a sporty style bike, it is still suitable for urban driving. The bike has a completely new angular design, with an upgraded 400cc-engine block for a perfect experience. New bikers will not be too overwhelmed but not bored with the power from this model.
Kawasaki Z650
Kawasaki Z650
Next, one of the Japanese brands – Kawasaki Z650 would be the perfect choice if you are not a fan of sportbike models but still want a dynamic and aggressive vehicle. The Z650 has a 649cc engine block, 2 cylinders in line, for strong traction but still goes well with urban conditions and especially suitable for beginners to play motorcycles. Its seat height is designed at an appropriate level of about 785cm. Therefore, for bikers who are over 5ft 3, it could still support their legs easily. The retail price of this model is $6,999 for the regular one and an additional $400 for the ABS integrated version.
Kawasaki Versys X300
Kawasaki Versys X300
If you are a newbie to large displacements and dream of conquering with an adventure motorbike, the Kawasaki Versys X300 is worth considering. Slim, light-weight, and accompanying a driver-friendly 300cc engine block, these features are definitely the advantages of this model. With a weight of 175kg as well as filling up the 17-liter fuel tank, the X300 is easy for controlling and towing. Furthermore, it also gives you perfect off-road experience with high ground clearance. The model is reasonably priced at only $5,399.
KTM 390 Duke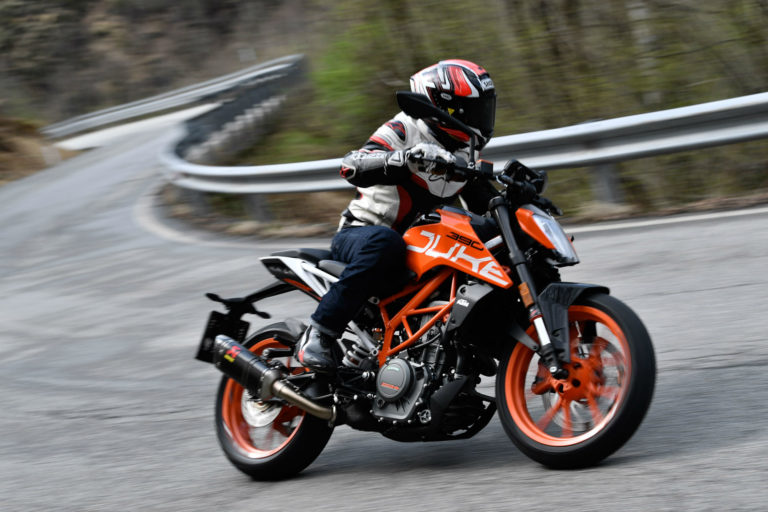 KTM 390 Duke
Our next model on the list is the KTM 390 Duke from the European brand. With the 2018 version, the Belgian automaker brought a new design to the Duke model that immediately impressed with a youthful, dynamic and aggressive style. Although it is a bike for newbies, KTM 390 Duke will surprise you. Still, it will take some time for the driver before truly understand this horse. A powerful engine accompanying the fast speed is what KTM 390 Duke always brings a feeling of great satisfaction for bikers. Besides, it is also equipped with advanced features such as an eye-catching suspension and a modern TFT screen that other bikes of the same segment do not have. Especially, one of its most valuable equipment is the Brembo brakes at a price of only $5,300.
Yamaha YZF-R3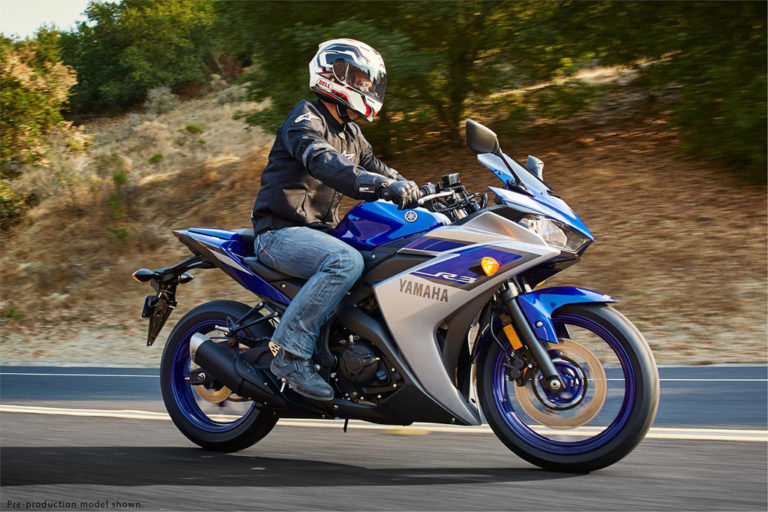 Yamaha YZF-R3
Last but not least, Yamaha YZF-R3 – a bike from the opponent – Japan. It is quite popular with young people who are familiar with the large displacement. The first thing to note is the power and excitement of the 321cc engine block that Yamaha equips this model. Although its speed is not too fast, it is still enough for you to be excited for every time you turn the YZF-R3 scooter.  Despite the recent appearance of the direct competing Ninja 400, the R3 still maintains its position. It is the perfect choice for those who are new to adventure motorcycles with a very reasonable price, about 5,000 dollars.
Hopefully, the top 10 best adventure motorcycles are suitable for beginners as well as could help those who are like you somewhat in choosing your favourite motorcycle.