3 Things you need to know when renting a Motorbike in Hoi An
With the booming rise of tourism, motorbikes have slowly becoming a more popular means of travelling thanks to its flexibility and well, just more fun. Hoi An with its charm exuding from ancient temples and lanterns at every turning corner is amongst one of the must-visit towns in Vietnam and what better way to get lost in the architectural fusion and lavish landscape of Hoi An than on a motorbike? Here's how you do it.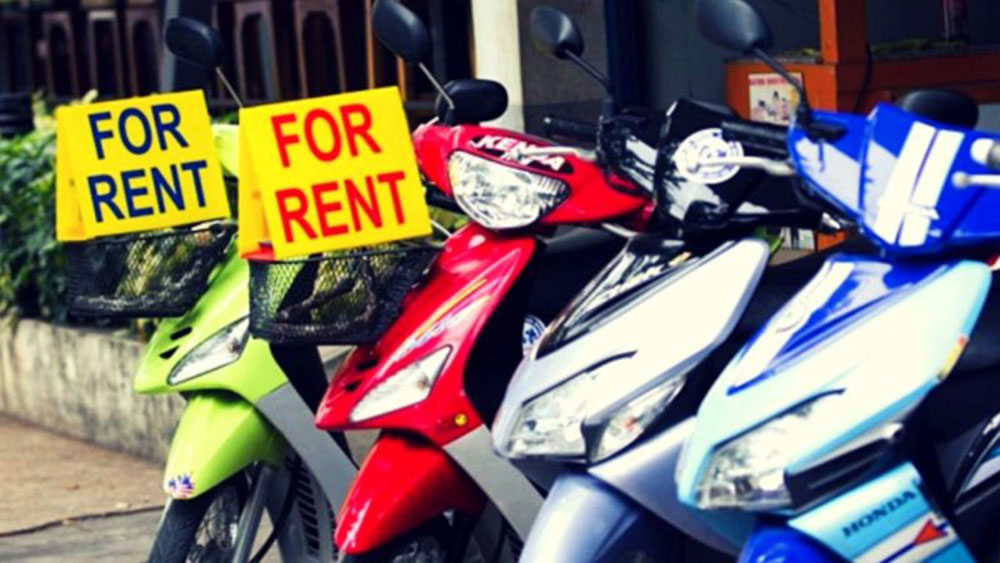 It cost nothing to be careful but a lot if you don't
Riding a motorbike is undeniably fun but only when you get the right one. Tourists with limited motorbike experience are baffled by streets flooded with motorbike rental service. Traps and scams are carefully planted and will catch you off guard.
1. Cheaper is NOT better
It is not difficult to find a shop that rents motorbike. It is difficult, however, to find a reliable one. Have a look at a business online through their website, Google, TripAdvisor, or a well-known travel website is a good way to validate their reputation. Words of mouth is also a dependable source as you get a first-hand experience from their very own customers. Now there's a list of places that you will potentially rent from, time to pop down to the shop and go for a test drive.
Depends on how well-serviced they are, 2 of the same model of bikes can be immensely different. With that in mind, check out multiple shops before settle for one. The only way to know if it is a good bike or not is to try it out yourself. It might look like a pristine new bike but nothing a fresh wash and a cheap paint job can't hide. It might stall every 100 metres, the brakes might not work, the chain might come off as soon as you go over 40km/h. Remember, you get what you pay for!
2. Check the contract carefully
To avoid any surprised charges, have a thorough read of the contract. Basic information such as bike model, rental, deposit, when the bike is rented, when it must be returned, etc. should be clearly stated.
Additional charges are applied when bikes are damaged or returned late. Asking in advance to avoid any miscommunication and further complication.
Blue cards DO NOT come with a rental bikes. They, however, come with a copy of the blue card.
Some shops offer extra service like sending luggage storage, luggage transfer, tour guide, driver, etc. If you're looking for something extra, ask away!
3. Is the bike safe to ride?
Check list includes:
– How worn the tyres are
– Last time the oil was changed
– Front and back brakes
– Indicators, front light (low and high beam), honk, mirror
– Oil, fuel leaks
Any scratches or previously damaged parts on the bike should be written on the contract to avoid additional charges at the end.
Style Motorbikes Hoi An
Style Motorbikes shop in Hoi An
Driven by an insatiable craving for travelling, a group of wide-eyed yet high-spirited young lads based in Hanoi started Style Motorbike catering for the itchy feet with a sense of adventure.
We stock a large range of motorbikes so someone with little bike experience or a professional motor-cross racer has something to choose from. Customers' experience is our top priority and for that reason, we offer flexibility-driven rental options including:
– Daily rental in Hoi An
– One-way rental from Hoi An to Hue
– One-way rental to Ha Noi and to Ho Chi Minh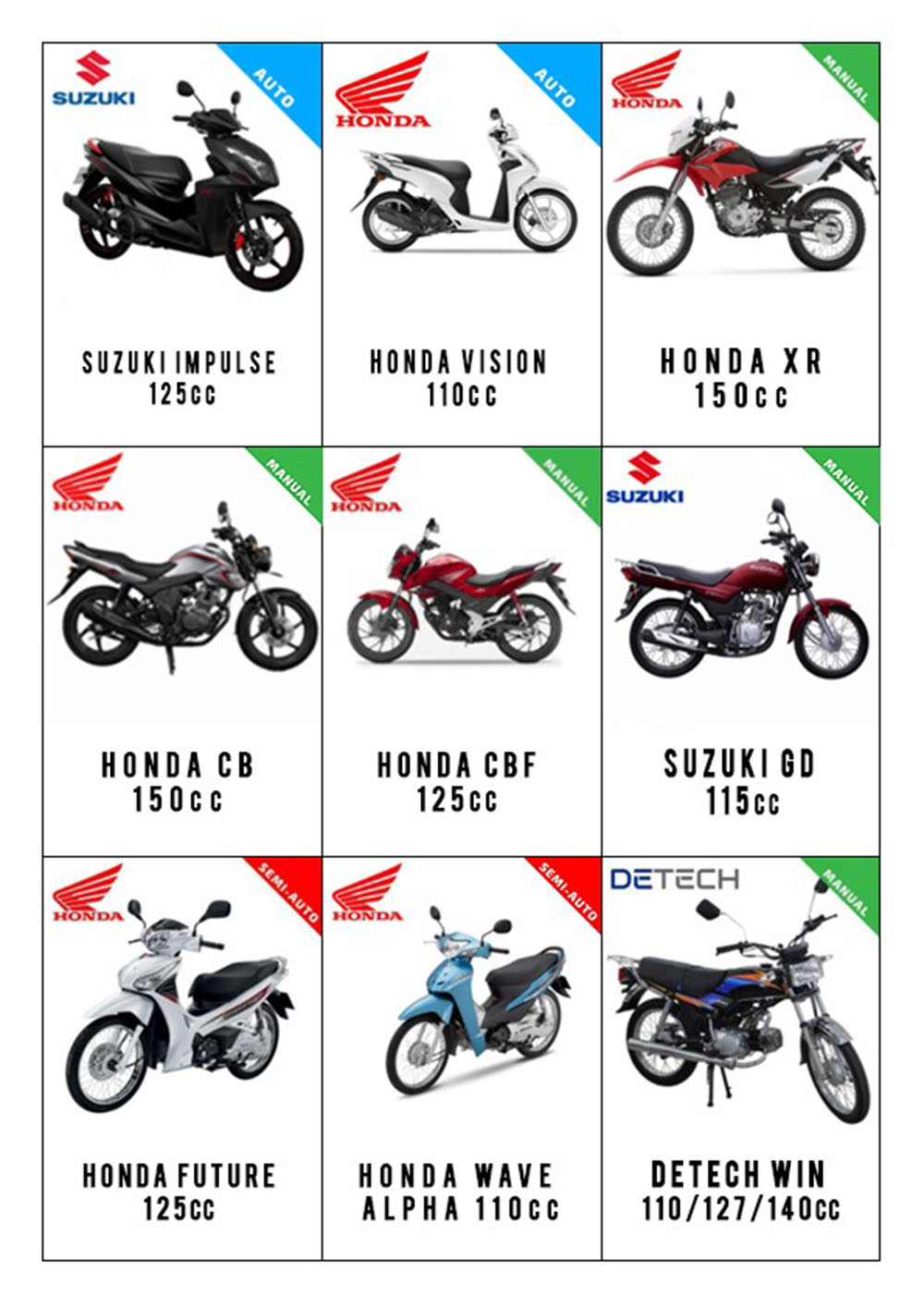 Hai Van Pass experience
Hai Van Pass – Clouds Above Sea – is a heavily-frequented route for road-trippers, both foreign and local alike. Hugging the central coastline, it connects the ancient town of Hoi An and bustling city of Da Nang and ends in the former imperial capital of Vietnam, Hue. With light traffic, excellent roads, captivating view, this one-day route earns its title as one of the most scenic routes you should definitely check out.
Maps from Hoi An to Hue comes with attractions in Da Nang
Why you should choose motorbike to travel between Hoi An and Hue
Travelling on a 2-wheel offers the freedom to be wherever you want to for as long as you choose to be. At the elevation of 496m above sea level, Hai Van pass offers a spectacular views of misty mountains spurring along the blue skyline and deserted beaches. You can visit Marble Mountains and Linh Ung Temple which stands at 700m overlooking Da Nang City.
Marble Mountains
Linh Ung Temple
One-way rental to experience Hai Van Pass to the fullest
Style Motorbikes has 2 shops, one located in Hoi An and the other in Hue. Customers can rent from one shop and drop off at the other without having to worry about returning to your starting point to give the bike back.
Hairpin roads on Hai Van Pass
Hai Van Pass one way rental to Hue with Style Motorbikes
– Rental comes with luggage transfer of 1 bag. Any additional bag is 50kVND ($2) each.
– Safety gears including helmet, protection, and gloves are provided.
– Staffs will assist you with the routes which is conveniently saved on Google Maps.
– Passport deposit is required and will be kept in customer's own bags. Upon returning the bike, customer can pick up their luggage and passport at either Hoi An or Hue Shop at 5pm.
– Rented bikes are less than 1 year old and will go through a thorough check up before they are rented out. Bikes are equipped with racks, phone mount, and a usb charger.
– Lessons are provided for those with little bike experience.
More information is on our website at www.stylemotorbikes.com or our hotline number +84 915139796
Terms and Conditions
Customers are provided with Terms and Condition before renting bikes
– Ring our hotline +84 91513 9796 when you have problem with the bikes or in any case of emergency
– Customers must pay for lost helmets.
– The bikes come with only 1 litre of petrol. We recommend going to the nearest tpetrol station before taking it any further.
Petrol station in Hoi An
1. Trạm xăng Petrolimex Hội An
49/2 Nguyễn Tất Thành
2. Trạm xăng Cửa Đại
52 Cửa Đại
3. Trạm xăng Hồng Hà
492 Bà Trưng
4. Cửa hàng xăng dầu Huỳnh Thúc Kháng
102 Hùng Vương
5. Cây Xăng Petrolimex Lê Hồng Phong
61 Nguyễn Tất Thành
Quick, easy, and transparent
– For inquiries, email us at stylemotorbikes@gmail.com or our Whatsapp number +841915139796
– We will check the availability and get back to you ASAP
– Customers and Style will sign a written contract. Customer will put down a deposit which can be either money or Passport.
– Bikes must be returned during working hour (8am – 6pm). We need advance notice if bikes are returned outside mentioned time frame.
– Deposit will be returned after our staffs check the bike to make sure nothing is damaged. Customer is responsible for any damage caused during the rental. Additional charge is applied if parts need to be fixed or replaced.
Why you should choose Style Motorbikes Hoi An
Style Motorbikes has been up and running for 5 years. We aim to better our service after every customers' feedback and experience. By expanding to 4 shops located at heavily-frequented travel spots, we offer the option to do from one-day to over one-month trip. The following is included to make your experience hassle-free:
– Pick-up to Hoi An shop: We offer pick-up from your hostel/hotel to our Hoi An for a small fee depending on how far you are.
– 24-hour helpline: Our hotline is available on Whats App 24/7
– Fully-equipped bike: The bike comes with the essential like phone mount, usb charger, rack, lock, helmet, protection gears.
Customers from Hoi An Shop
Guided tour and driver is also provided upon request
Quick, transparent, and budget-friendly bikes keep customers coming back for more
Any questions? Feel free to contact us:
Hoi an – 314 Cua Dai
Hue – 45 Nguyen Cong Tru
Hotline – +84 91513 9796
Website: stylemotorbikes.com
Email – stylemotorbikes@gmail.com
WHERE TO GO ON A MOTORBIKE IN HOI AN
1. Thanh Ha Pottery Village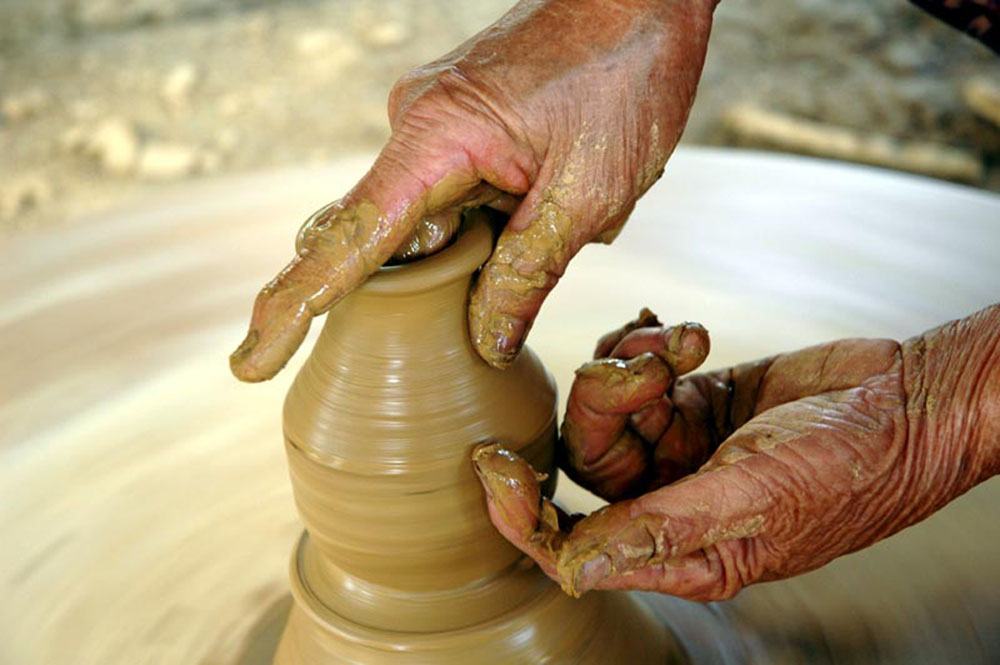 Thanh Ha pottery village, originated in Thanh Hoa, has a long historical legacy, dated back in 15th century during Nguyen Dynasty. Legend has it that artisans from Thanh Hoa province settled in Hoi An and established the village. They flourished during 17th – 18th century. For hundreds of years, locals have been preserving and developing the traditional craft. It is now a destination for visitors in Hoi An where you can witness the epitome of craftsmanship
Location: Phạm Phán, Thanh Hà, Hội An. 3km west from Hoi An.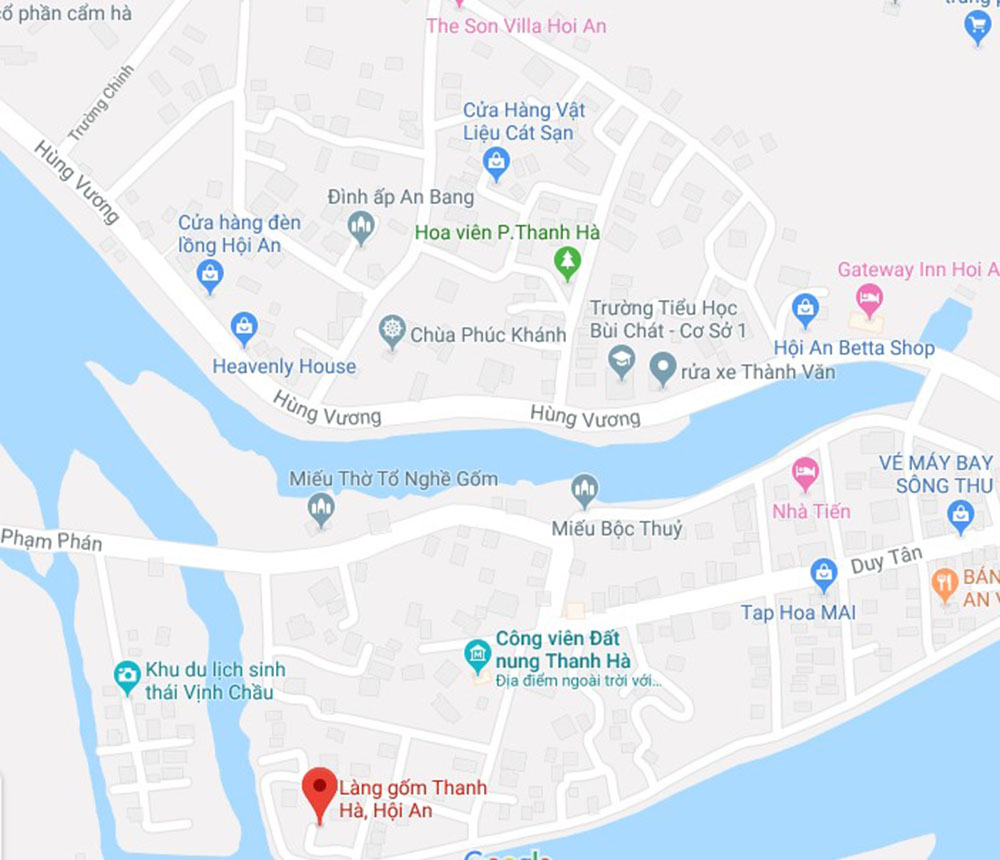 2. Hoi An Old Town
Formerly known as a major Southeast Asian trading spot during 15th and 19th centuries, Hoi An is essentially a live museum that houses an architectural fusion ranging from Chinese Temples, Japanese-designed bridges, to French-colonial houses. Hoi An Old Town is exceptionally well-preserved through hundreds of years, proven its well-earned place as a UNESCO World Heritage Site.
Location: Lower section of Thu Bon River. 30km South from Da Nang
3. An Bang Beach
An Bang Beach
An Bang is one of the few stretches of beach that are yet spoiled by tourism. You can enjoy soaking up the sun or join some beach activities, including surfing.
Location: 7km from Hoi An Town, Hai Ba Trung, Hoi An
4. Kim Bong Village
Amid densly-packed tourists spots shines a hidden gem that is Kim Bong Carpentry Village. Formed in the 15th century by artisan originated from the North, Kim Bong Carpentry Village documented history through their ancient architectural construction, civil wooden furniture and shipbuilding. Hide away on the side of Hoi An river, it is a ideal spot for those seeking a more laid-back, relaxing day activity.
Location: Nong Thon Street, Trung Ha, Cam Kim, Hoi An.
5. Cham Island
Cham Islands, lying off the coast of Hoi An, consists of eight small islands, one of which is a recognized UNESCO World Biosphere Reserve. Its marine biodiversity attracts those seeking a day of scuba diving and snorkeling. Pristine stretches of beaches makes it an ideal place for a swim or a day of water sport.
6. Cam Thanh Village
Cam Thanh, known for its water coconut forest ecosystem, is amongst the most popular day trip in Hoi An. You'll get to paddle through vast and beautiful water coconut forest in a unique VN bamboo basket boat. Greenery stretches for miles on end reflects its serenity and the laid back lifestyle of local fishermen.
Location: 5km Southeast of Hoi An Towm
7. Tra Que Village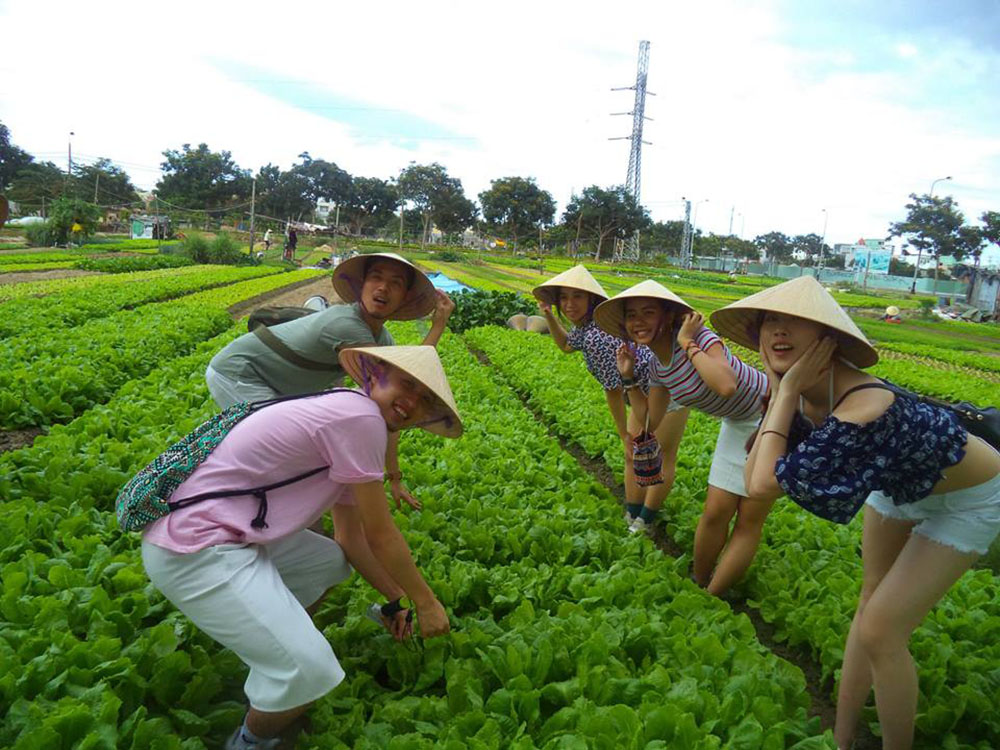 Tra Que Village
Vietnam cuisine made its name in the international culinary world with its delicate balance between rich, taste bud stimulating flavour and fresh, assorted herbs. Located just a few kilometres Northeast of Hoi An, Tra Que village gives you an insight of how the vegetable that spice up your dish are grown and cultivated. So roll up your sleeves, and dig in!
8. Hoi An Market
Hoi An Market
For all the foodies out there, this is the place for you. Hoi An market, like any markets out there in the world, is the essence of the community. Decorated with vibrants colours, whiff of fresh ingredients, clattering noise of chatter and laughter, Hoi An Market will awaken all your senses! So sharpen your bargain skills and go shopping!
Location: Centre of Hoi An Old Town
9. My Son Sanctuary
My Son Sanctuary
The monuments of the My Son sanctuary are the most important constructions of the My Son civilization. It is a remarkable architectural ensemble that developed over a period of ten centuries. It presents a vivid picture of spiritual and political life in an important phase of the history of South-East Asia.
Location: Duy Phu, Duy Xuyen, Quang Nam
Hoi An Speciality
1. Hoi An Herbal Tea
10 Tran Phu, Hoi An
2. Ba Be Cao Lau
Hoi An Market
Or 274 Cua Dai, Hoi An
3. Ba Buoi Chicken and Rice
18 Dao Duy Tu, Hoi An
4. White Rose Hoi An
533 Hai Ba Trung, Hoi An
5. Baby clams with rice crackers
100metres from Nam Bridge (?)
6. Sweet Corn Dessert
Hoi An Old Town, by Hoai River
7. Phuong Banh Mi
160 Ly Thai To, Hoi An
8. Dumpling Soup
160 Ly Thai To, Hoi An
9. Steamed Pancake
Near Hoai River, Hoi An
10. Banh Beo
2 Hoang Van Thu, Hoi An
Conclusion
Hoi An offers an arrays of activity, ranging from water sports on pristine sandy beaches to remarkable insight into the life of local fishermen or pottery artisan hidden away in smaller villages. To fully immerse in its rich culture, motorbikes is the best way to get you from one place to another. You can be sunbathing on An Bang beach in the morning and driving around My Son Sanctuary then finding yourself in the middle of Hoi An Old Town trying out all the local delicacy.
Hoi An Style Motorbikes aim to provide a travel experience to the fullest. Come down to our shop to find out more!